Who are we?
Through this page we want to show you how our kittens grow up and who we are, so you can get an idea how they grow up and what this means to the socialization of our kittens.
"Our" family consists of my partner (Serge), our daughter (Dylara) and me (Barbara). From birth, we let our kittens, along with mother cat in our living space. We do not shield them, not even for the first 3 weeks, which many breeders do. Our daughter Dylara is involved in raising the kittens and the cats in the house.
From an early age, we made an agreement with our daughter. For the first few days after the kittens were born, she is allowed to hold them for a few moments every day. Give them a kiss and after that they have to go back to mother cat. She is there when the cats have to give birth and even encourages them. A child, no matter how young, knows perfectly when to be gentle and sweet when growing up with animals. Our mother cats tolerate her and she knows who this can and cannot be with.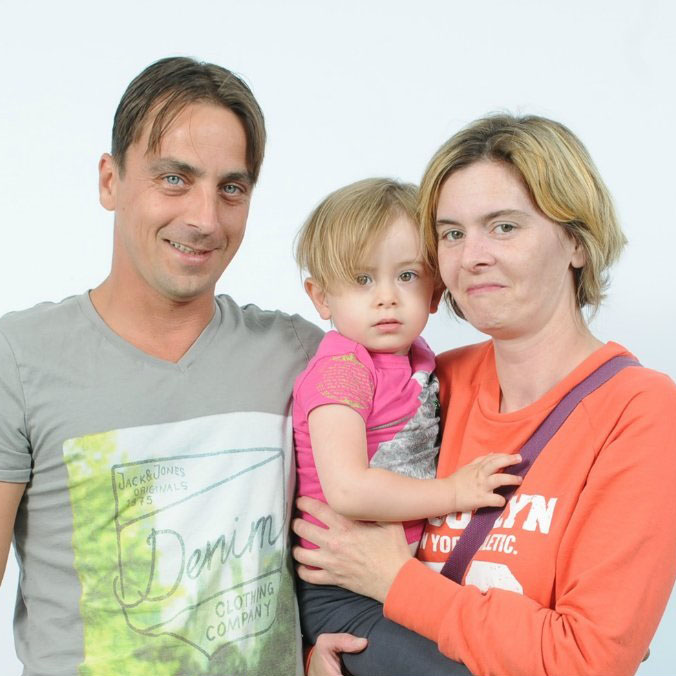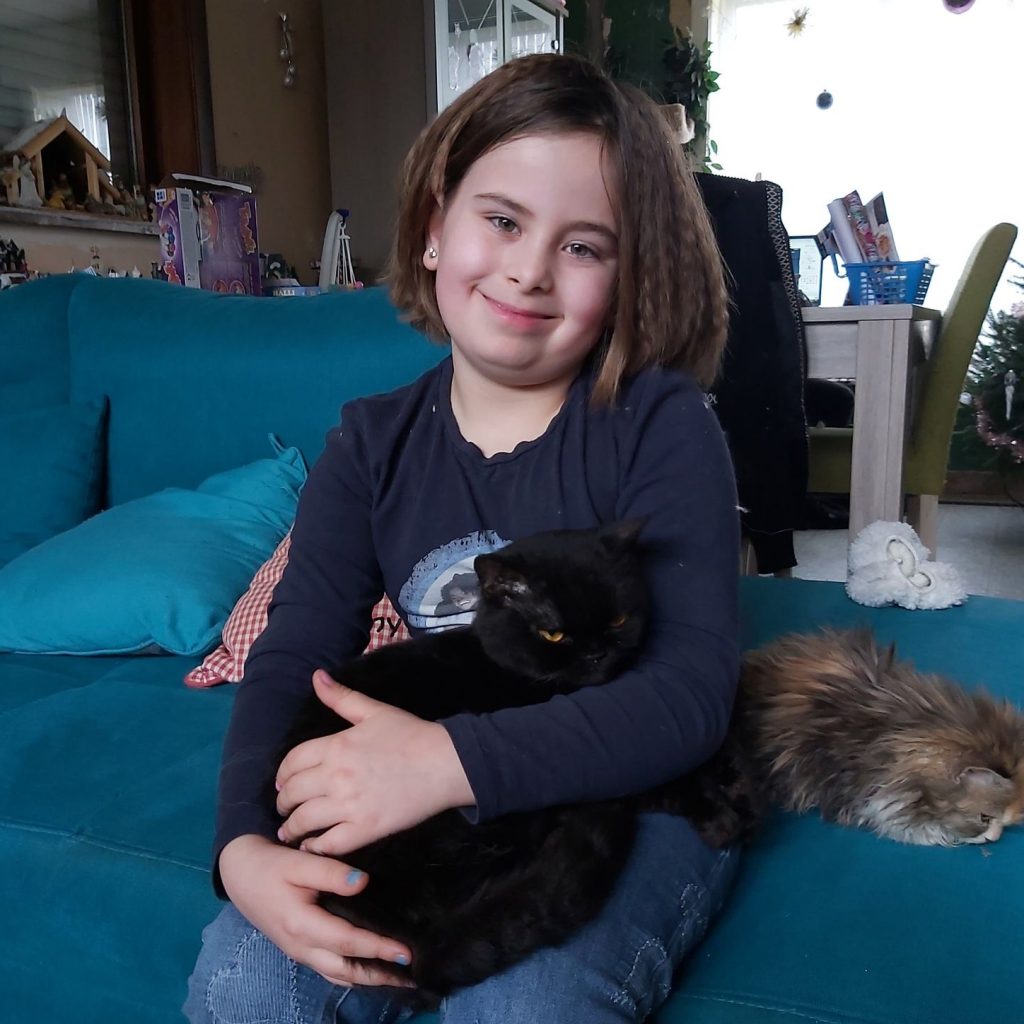 Sometimes there is a animal run in our living room. This is only there so that the kittens will go to the catlittre faster, because of course you would like a clean kitten, wouldn't you? They are still small and compared to their size, our living room is big. So they find their way back to the litter box faster. This animal run is only closed when no one is home or when we are sleeping. When we are home, we regularly put the kittens in their catlittre from the time they start eating on their own.
In the meantime, our daughter is well aware that not every kitten can live here. We don't teach her a throwaway mentality, that's for sure. We tell her right away that they will leave when they are big enough. Towards the move, she also knows through the kitten visit, who is going to move. We don't let kittens move when she is at school because not being able to say goodbye does bring problems for her. After the move, she enjoys all the pictures we get.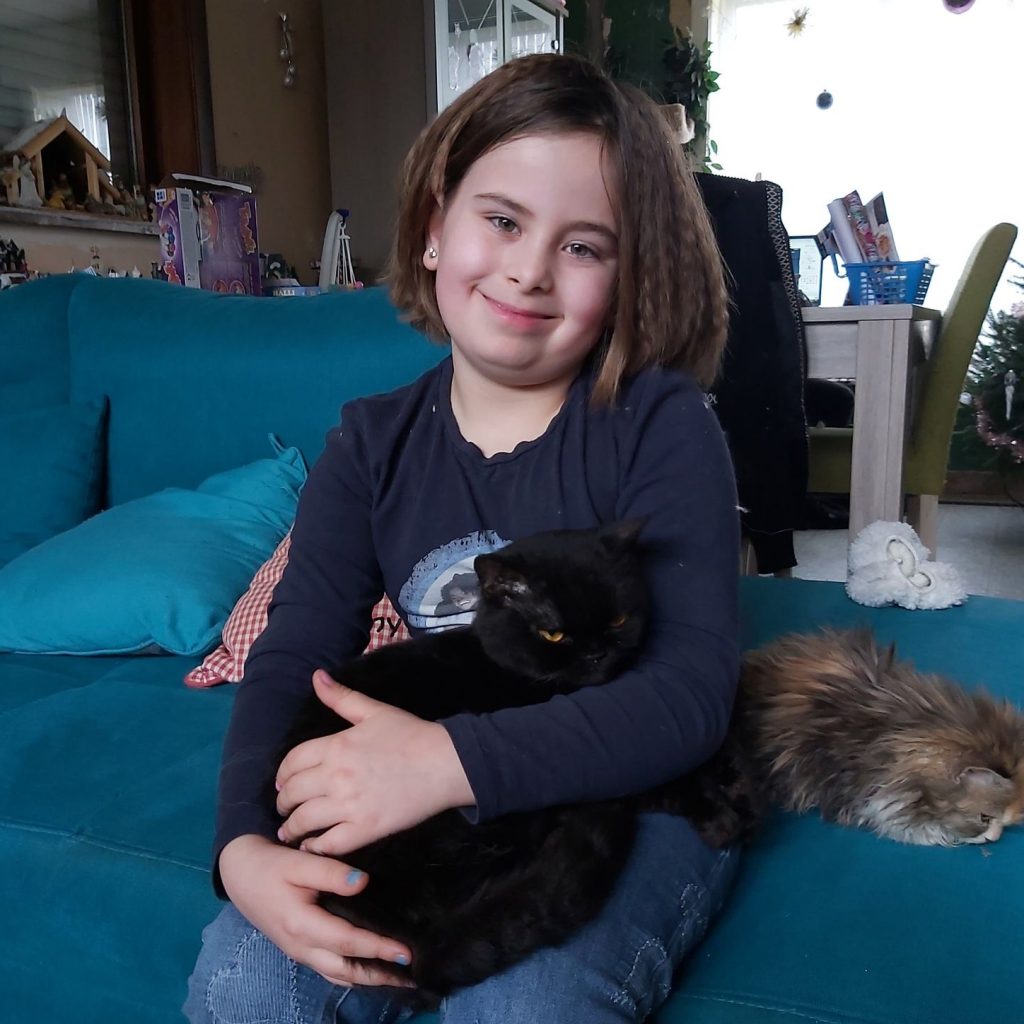 Of course, nature is sometimes hard and she also sees when a kitten dies. Then of course she grieves and we say goodbye to "the little star" in our garden. For a child an important way to say goodbye.
All these years we have had the same vet and even he says our kittens are more social now than before. Even though we cuddled them every day, having a child in the house adds value to this.
Our kittens are perfect to move to a family with young children as they are "used" to this. We do not have dogs but even if they go to live with dogs, they will be the best of friends after just under a week.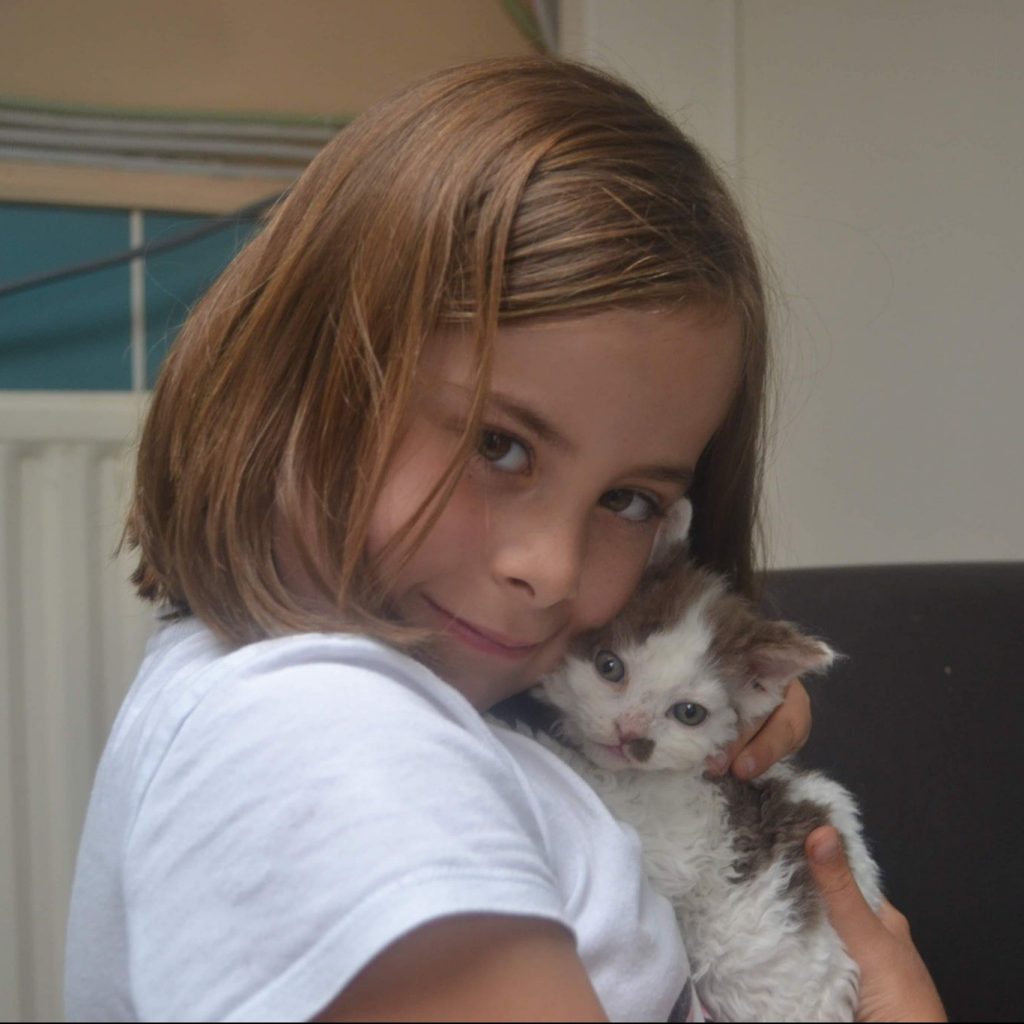 The origin of our Cattery,
In 1999 the first housecat came to live with us, it would stay with one but eventually it became a few cats.
In 2007 we saw Xian and yes, it was love at first sight! He was so cute with his curls that we immediately started googling for the breed, because we had never heard of a Selkirk Rex. And yes, Xian was as we could read everywhere: sweet, affectionate and friendly.
As we saw Xian, Nisha came. He had cute little curls on his ear. Unfortunately, we didn't know what to look for and had to say goodbye to Nisha after only a month and a half. Because we lost him, we wanted to remember him, hence the name of our cattery. He has been the forerunner.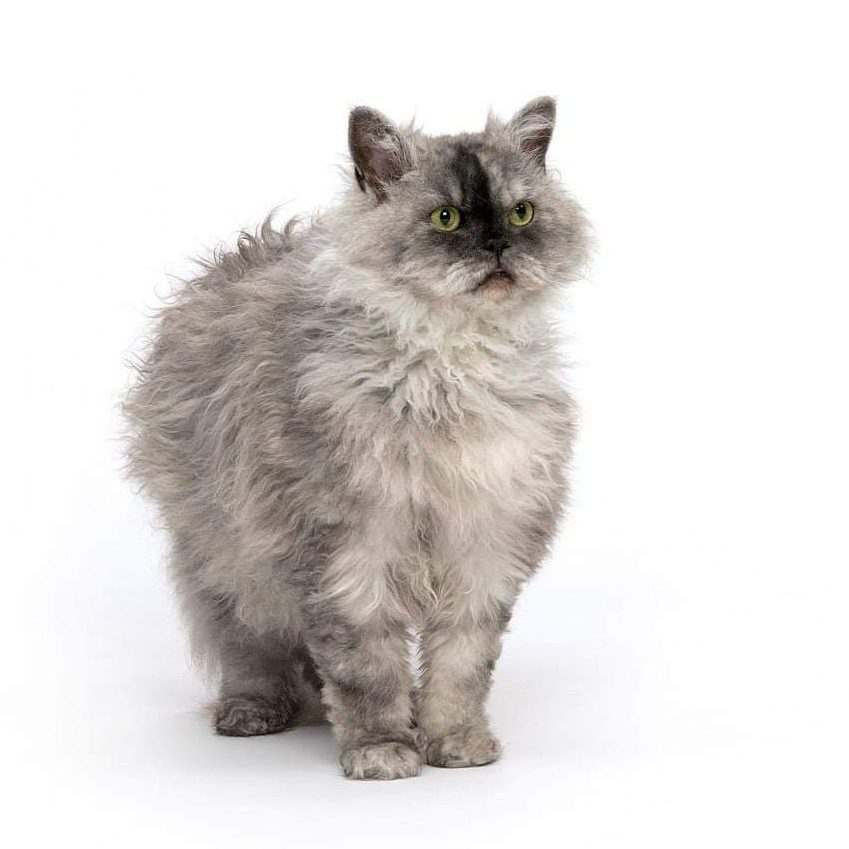 Replacing Nisha couldn't be done but Xian had lost his friend so we started to inform ourselves better and decided to take care of a new selkirk rex: Vulcan. When we went after him we saw his sister canisia, and yes Vulcan stayed where he was and his sister came with us. Still, he stayed in our minds and a week later we picked him up too.
We went to a few cat shows and everywhere it was so positive that we decided to continue with our girl. Starting a cattery with 1 lady seemed a bit weird to us, so we decided to get a short haired lady Akira.
The selkirk rex is very addictive and all those colors we still love it! Then we got Alice, a silver shaded girl from Germany. In November yaïza joined us. She is a lilac girl that we were both looking forward to for a while.
Since the search for a suitable male for our females became difficult, we decided to get Tigo. Tigo is a homozygous male, which means that he always passes on the curl to the kittens. He will also continue to live in a domestic environment, between our cats. We think this is important for all our kittens.
Our start was made!
Our cattery is supervised by 2 veterinarians.